Meet John
Hi! I thought I'd take a few minutes to introduce myself so that you have a better understanding of the person behind the microphone.
I grew up in Bellflower, CA and have loved studying music and science throughout my time in school. As a freshman in college my intention was to focus on biology, with chemistry being a secondary interest, and my plan was to switch the chemistry major to a minor if it turned out that doing a double major was too much work. Fortunately that never happened!
Somewhat to my surprise, the farther I progressed through my degree program, the more I enjoyed chemistry and the less I enjoyed biology. I was working on campus as a chemistry tutor and as a TA for my organic chemistry professor, and by the time I was a senior I had decided that I wanted to make teaching chemistry my career. So I applied to several Ph.D. programs and got accepted to Yale University. How could I turn that down?
At Yale I joined a lab that was doing computational chemistry, where we used computers to model, study, and design pharmaceutical agents targeting hyperproliferative diseases like cancer and HIV/AIDS. The project I spent most of my time working on involved a lot of theory and computer programming, which taught me a lot about how to think about chemistry at the very most fundamental levels.
I finished my graduate work in 2011 and started teaching at Vanguard University in 2012. In 2015 I was matched with a Canine Companions service dog, Yan, who helps me at home and around campus (you may occasionally see him walk through my office during class!).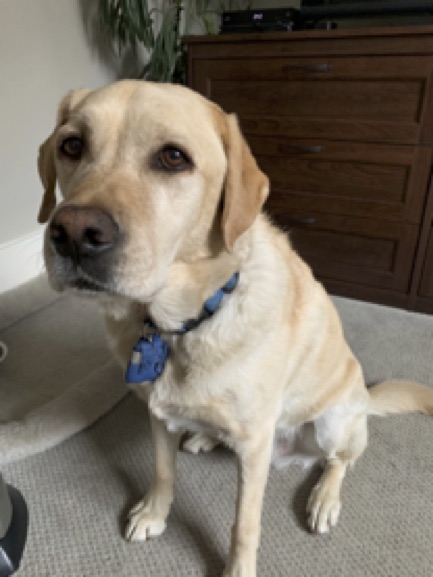 In 2018 I moved to Redlands, CA, where I live today, and in 2020 I joined the University of Redlands faculty. I teach general chemistry, organic chemistry, spectroscopy, and occasionally chemistry of the environment.
Other Interests
I use GitHub to share some of my LaTeX projects.
Find me on Chess.com.